SAUCY BREW WORKS USES BITPAY WHICH ALLOWS YOU TO ACCESS YOUR DIGITAL WALLET AND MAKE PAYMENTS USING CRYPTO CURRENCIES.
1. Select "bitpay" at checkout and click the "Complete Order" button.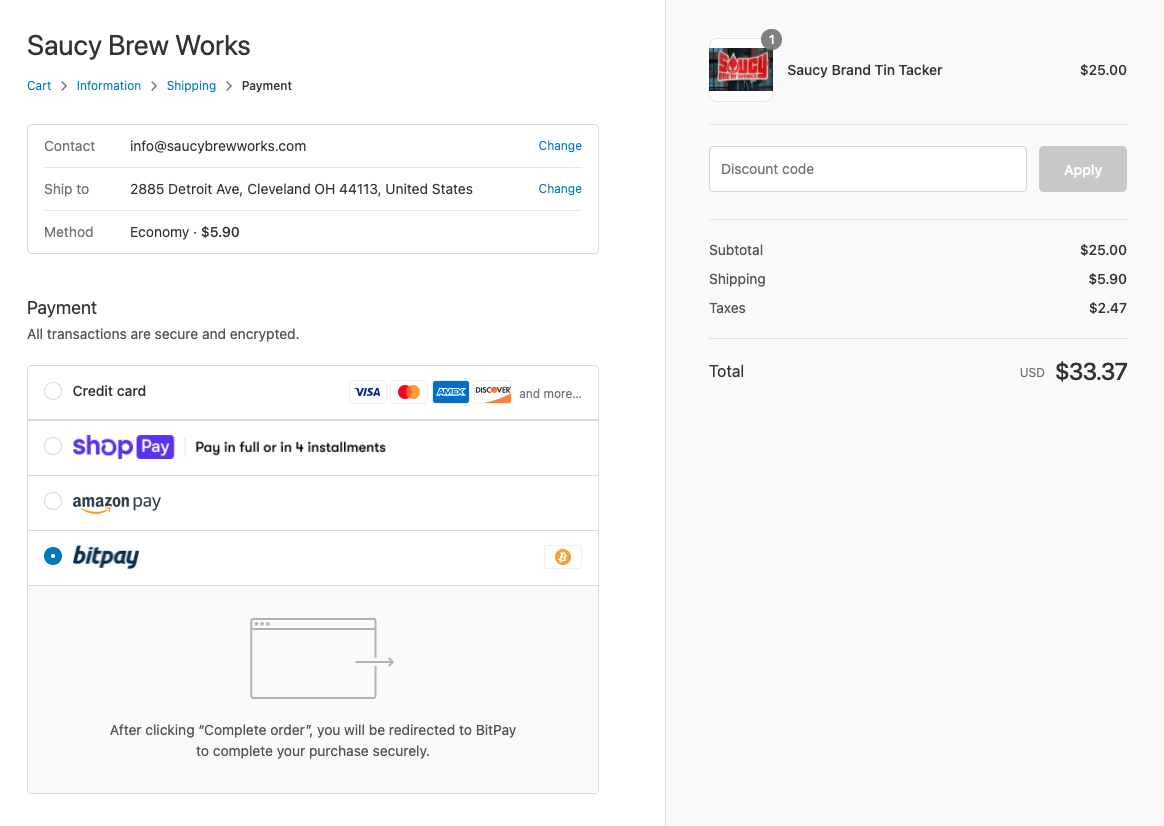 2. Select the crypto wallet you would like to pay from (you must have an account prior to checkout).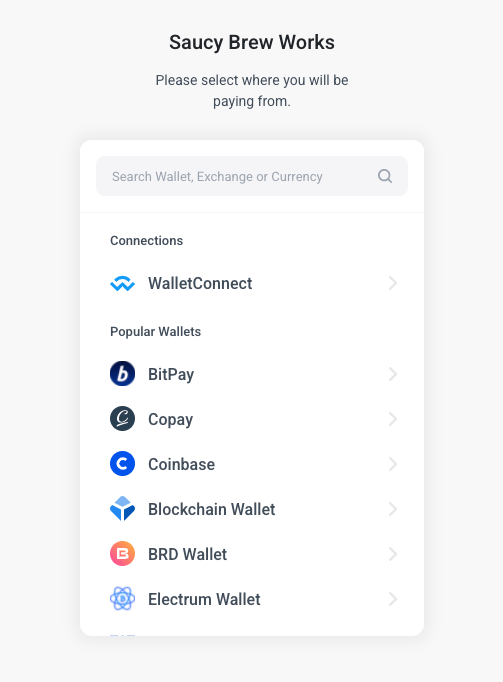 3. To complete your payment, choose your desired currency option that is available in your crypto wallet.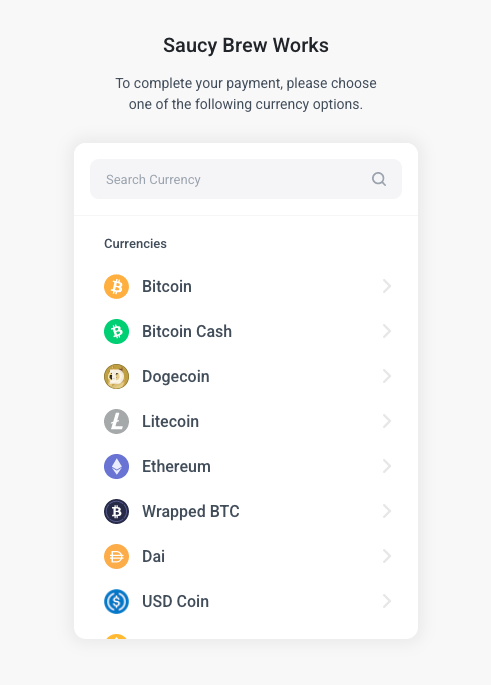 4. Scan the QR code or copy and paste the payment details into your wallet to complete payment. Your order will be shipped within 1-3 business days.