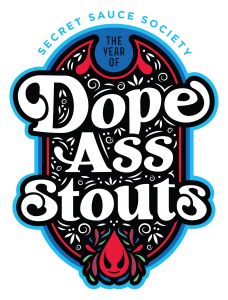 GUARANTEE YOUR SPOT FOR 2023
No purchase is necessary right now. You will be the first to know when 2023 registration opens and will receive a full week of early access before anyone else is able to sign up. 
WHAT IS THE SECRET SAUCE SOCIETY?
BY MEMBERSHIP ONLY, ENJOY SAUCY BREW WORKS' RAREST BEERS
The Secret Sauce Society is a membership-only beer club created for those with a taste for adventure. Established in 2021, the goal of the Society is to foster a community of craft beer lovers who appreciate our most ambitious and interesting brewing projects. Don't wait to unlock the secret.
HOW YOU GET YOUR BEER:
Members have the ability to pick up at the Ohio City Brewery, Pinecrest Taproom, Columbus Brewpub, or Detroit Brewpub.
KEEP SCROLLING FOR A PEEK AT THE 2022 SELECTIONS…